https://www.webpushnotifications.com/
Best Push Notifications Plugin for WooCommerce Stores
Our monthly web push notification review is among the most trusted in the world. With over 20 platforms considered, we spend hours each month in not only testing each platform but also performing detailed analysis on customer reviews. Please read our terms of use for more information.
This article is for readers looking to add push notifications to a WooCommerce site. We're going to look at the best push notifications platform that can be used to maximize engagement and sales for WooCommerce sites. Whether you are looking to send push notification based reminders for Abandoned Carts, or looking to promote a new product or Sales price, look no further. Our indepth analysis and overall rank is based on countless hours of lab tests and verified customer reviews.
Side Note: Try out our demo on the dialpad if you are just starting out with Web Push and not super familiar with how the technology works.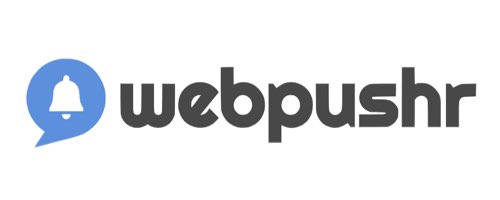 Price for 50K Subscribers
FREE [Our Top Recommendation]
Features
Webpushr is the most comprehensive web push notifications platform for WooCommerce sites. It offers best-in-class features for completely free. It is also very easy to use and install. Webpushr allows you to automatically send push notifications when:
your customers add items to their cart but forget to check out. Also knows as "Abandoned Cart" push reminders.
you add a new product to your WooCommerce Store
you add sales price for a product
you change price for a product
&nbsp
Abandoned Cart Push Notifications for WooCommerce
Shopping Cart abandonment is painful. You spend countless hours trying to promote your website and products. People finally come to your website, browse through your products, may also add a few products to their cart or wishlist but leave without making a purchase. What can be worst? The average online shopping cart abandonment rate is estimated to be more than 60%. But there's good news — recovering abandoned carts for your WooCommerce store is relatively easy with Webpushr. It comes pre-filled with dymaic templates that automatically send out push reminders at intervals that you can configure. Below is a screenshot of how the configuration page of the plugin looks like right after you install Webpushr Plugin.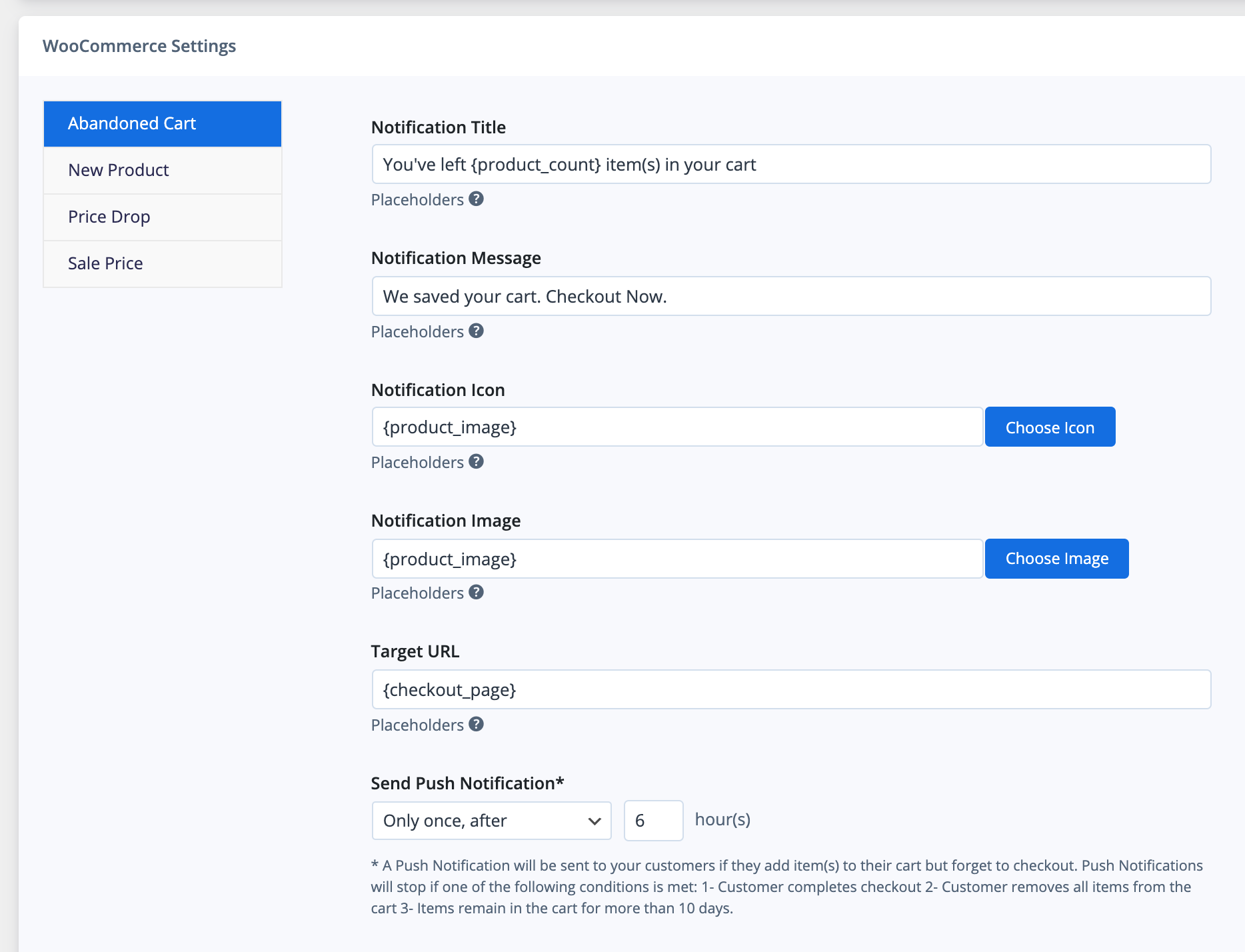 &nbsp
Price Drop Push Notification for WooCommerce
Is there any better way to skyrocket customer engagement other than an an occasional price drop? Extend a special discount on the product your customers have left in their cart. Your customers will be delighted with this surprise. Nudge them with a discounted offer and persuade them to come back and complete their purchase. Use words such as 'Sales', 'Exclusively', 'Special', 'Because we care for you' to entice them to take action. Webpushr Plugin lets you customize the message any way you want: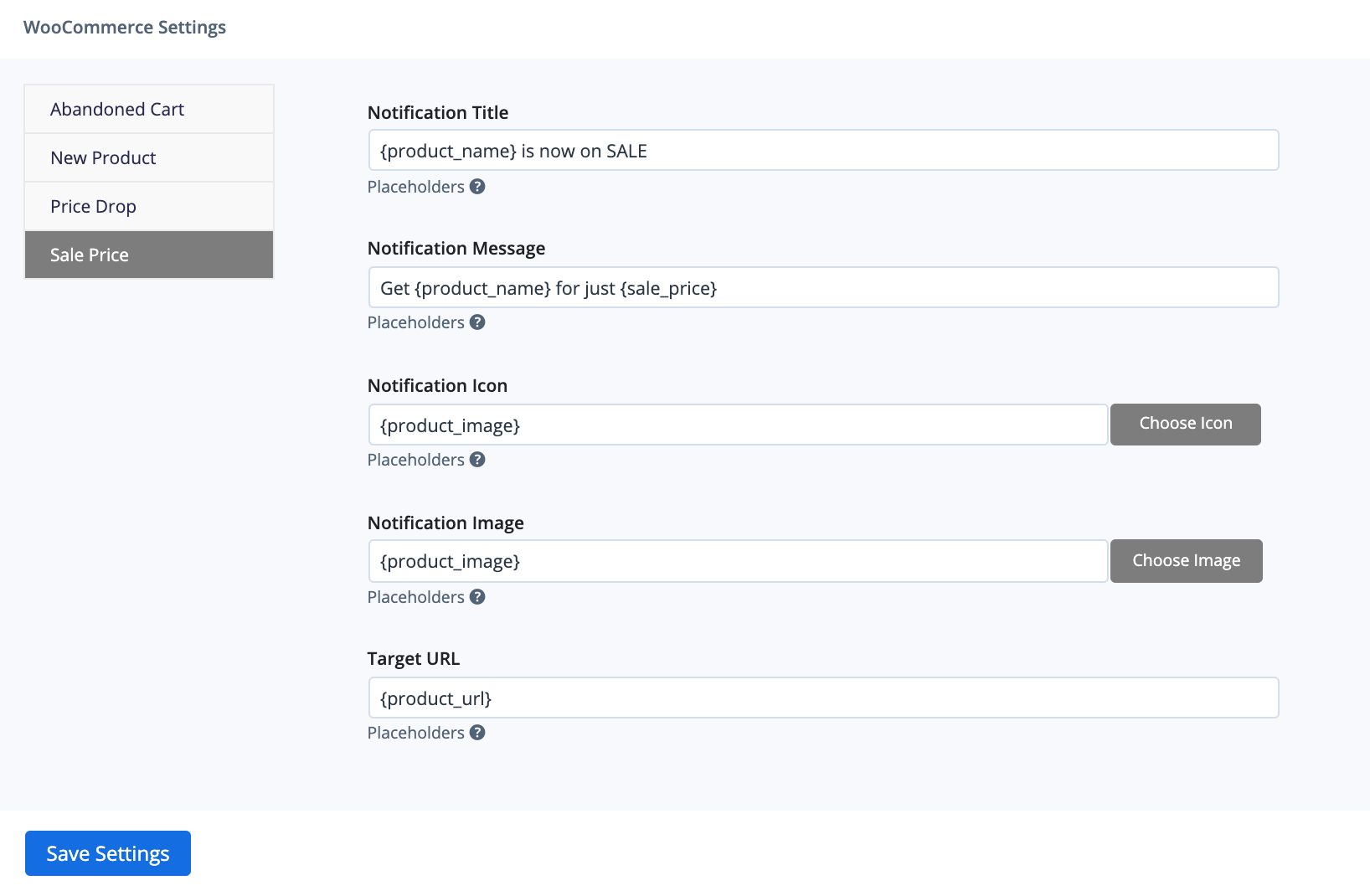 &nbsp
Configuration
Webpushr Plugin comes pre-configured with sample messages (that change dynamically based on product, price, description) that are automatically sent when any of the above mentioned event occurs. You can also change and customize the message to your own liking. We particularly liked how the plugin is able to automatically compose and send out messages based on product description, price and the change. You can also configure the plugin to send out push messages on some events but not others. For example, if you want to send our push notification for abandoned carts but not when you add a new product, you can do that.
Frequently Asked Question
What are Abandoned Cart Push Notifications for WooCommerce?
A cart is considered "abandoned" if it has not been checked out for longer than the normal checkout duration. For most sites, it is expected that the customer will checkout their carts within 6 hours after a product or products have been added to it. Therefore, if the customer does not check out within 6 hours, the cart can be considered as Abandoned. Web Push Notifications are a great tool to send concise and timely reminders for customers who abandon their carts. Our research shows that leveraging push notifications can decrease your cart abandonment rate by 50%. It is also perhaps the most directly measurable benefit of push notifications for WooCommerce stores